A market report from Transparency Market Research has indicated that continued global urbanization will drive demand for wastewater treatment applications, specifically in the valves market.
The report noted that the global valves market features a highly fragmented and competitive landscape, with none of the top five vendors—Emerson Electric Co., Pentair Plc, Cameron International, Flowserve Corporation, and GE Oil & Gas—capturing more than 5 per cent of the overall market in 2015. Collectively, these companies had a nearly 10 per cent stake in the highly competitive global valves market. In an effort to gain market advantage, the report has found that competitors have resorted to product innovations, expansion across regional markets, and mergers and acquisitions.
Nonetheless, applications across the food and beverages and wastewater management industries are leading to sustainable returns.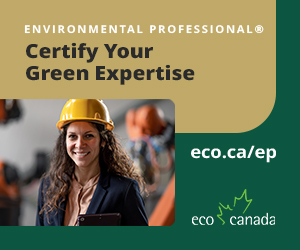 Transparency Market Research estimated that the global valve market will exhibit a compound annual growth rate (CAGR) of 5.6 per cent from 2016 to 2020 with respect to revenue. If the prediction is accurate, the 2015 market value of US$71.21 billion should rise to US$92.65 billion by 2020. By volume, the market is expected to grow at a CAGR of 4.6 per cent during the forecast period. Of the key materials used for manufacturing valves, the segment of stainless steel dominated the market, accounting for a nearly 54 per cent in 2015. Geographically, Asia Pacific leads the global valves market in terms of both volume and revenue. However, the continued shale gas boom will enable the North America valves market to experience market traction.

Courtesy, National Energy Board of Canada.
Of the materials used to construct valves, brass will continue to dominate for plumbing purposes in industrial and civil sectors. Carbon steel, most commonly used material in butterfly valves and globe valves, will see increasing demand globally due to expansion in the pharmaceutical, food processing, and chemical sectors.