For over a decade, Environment Canada and Fisheries and Oceans Canada have warned that key environmental information regarding the effects of oil sands projects has been missing, reads the opening letter in the 2011 October Report of the Commissioner of the Environment and Sustainable Development, tabled this morning in the House of Commons.
"Since 1999, both federal departments have warned that insufficient environmental information makes it impossible to understand the combined impact of projects in the lower Athabasca region and the impact on ecosystems that are farther away, including the wider Mackenzie Basin of the Northwest Territories. In the absence of this information, it is impossible to track environmental changes over time," reads the introduction from Commissioner Scott Vaughan. "During our audit, we found that, despite repeated warnings of gaps in environmental information, little was done for almost a decade to close many of those key information gaps."
While "there is no doubt that some environmental trends in the region are well understood […], uncertainty persists about other environmental trends, because of insufficient or inadequate environmental monitoring systems," reads the report. "Some of the environmental threats causing these trends include airborne toxic substances and their long-term impact on freshwater quality and wildlife, including the potential downstream impact. As a consequence, decisions about oil sands projects have been based on incomplete, poor, or non-existent environmental information that has, in turn, led to poorly informed decisions."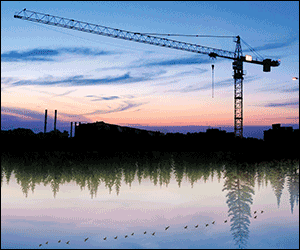 In the report, Vaughan gives the feds their due for responding to the independent panel, chaired by Elizabeth Dowdeswell, with a two-phase plan of action and calls it a good first step. "If fully implemented, these commitments hold the promise of establishing a credible, robust, and publicly accessible monitoring system for measuring environmental conditions and changes in environmental quality levels, as well as determining the sources of those changes," he writes, adding that his office will be looking for a plan with clear objectives and performance outcomes, as well as meaningful relationships with First Nations communities.
"We are pleased that the Commissioner recognized that world-class oil sands monitoring plan," Minister of Environment Peter Kent responded in a press release. "Canada's rich resources are a driver of economic growth and we must ensure that we support their development in an environmentally sustainable way for the benefit of generations to come."
Read the full report, which also includes commentary about climate change plans under the Kyoto Protocol Implementation Act, here.