Vancouver City Council has approved a key milestone in the development of our Healthy Waters Plan, with the confirmation of the plan's guiding principles, goal areas, and objectives.
Council recently approved a 70 per cent increase in investments in our sewer and drainage systems totalling $656 million over the next four years. The Healthy Waters Plan will be vital in cost-effectively addressing pollution from combined sewer overflows and rainwater runoff, renewing aging infrastructure, enabling housing and growth, and responding to climate change through investments that include nature-based solutions like green rainwater infrastructure.
Like many aging cities, Vancouver has a legacy of combined sewer pipes that convey rainwater runoff and sewage in the same pipe. Combined sewer overflows happen when these pipes are overwhelmed during rain events, and overflow into nearby receiving waters like the Burrard Inlet and False Creek. Rain becomes runoff when it flows over hard urban surfaces like roads. It can pick up chemicals and other pollutants and carry them into nearby waterways, or into our pipe system, where they end up in the ocean during combined sewer overflows.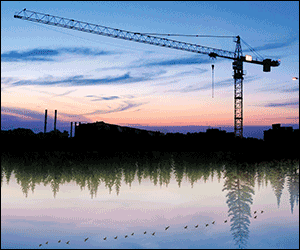 Since the 1970s, we have been replacing combined pipes with separated pipes, and since 2010 we have been accelerating the implementation of green rainwater infrastructure. Green rainwater infrastructure uses soil and plants to capture and treat rainwater closer to where it falls, reducing the volume of rainwater entering pipes. This work is happening alongside policies and community initiatives that address pollution at the source and promote development and behaviour that reduce water use. Green rainwater infrastructure is also a core tactic of the Rain City Strategy which reimagines our design to embrace rainwater as a valued resource while setting a target of capturing and cleaning 90 per cent of rainwater.
In October 2022, Vancouver became the first Canadian municipality to pass a United Nations Declaration on the Rights of Indigenous Peoples (UNDRIP) Strategy toward reconciliation. The xwməθkwəy̓əm (Musqueam Indian Band) and sə̓lílwətaʔɬ (Tsleil-Waututh Nation) have been key partners of the Healthy Waters Plan since inception along with 14 organizations from other levels of government and community