Residents of the town of Yarmouth and surrounding areas will soon have a more efficient wastewater treatment plant.
The province is investing $340,000 to upgrade the town's wastewater treatment system. The project includes supplying and installing equipment to remove residual chlorine from wastewater effluent as required by the Canadian Environmental Protection Act. The project will also involve installing a computerized monitoring and notification system and a back-up power generation unit.
"The town of Yarmouth has invested considerably in this system already," said Richard Hurlburt, Minister of Service Nova Scotia and Municipal Relations. "This package of enhancements will further improve their wastewater treatment system and help preserve our environment."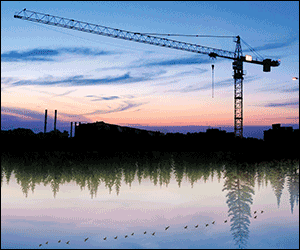 The investment is part of the Provincial Capital Assistance Program, which helps municipalities reduce the burden of funding infrastructure projects that will improve quality of life.
"This is a great example of the government's willingness to work with municipalities," said Phil Mooney, mayor of the Town of Yarmouth. "This demonstrates the kind of partnership we want from different levels of government and what that can achieve for the development of a community and its residents."