The Université de Moncton has announced an investment of more than $1.3 million for a water and wastewater infrastructure project on the university's Moncton campus.
"The Université de Moncton is an important driver of development for our province, and this is why your government is proud to contribute to its development," said Post-Secondary Education Minister Roger Melanson. "The infrastructure that will be built will serve many properties near downtown Moncton that offer considerable development potential. The project will enable the institution to continue to fulfil its role as a university and contribute to the economic development of the community."
Project work includes the provision of drinking water to properties along de la Francophonie and Aboiteaux streets, as well as a connection to the existing wastewater collection system on Morton Avenue.
"I am pleased to announce the Government of Canada's contribution to this project, which will improve the water and wastewater system, as well as the road infrastructure at the Université de Moncton," said federal Health Minister Ginette Petitpas Taylor. "These sorts of investments are part of our commitment to deliver an historic infrastructure plan, not only to create jobs and new opportunities for the middle class, but also to lay the foundations for sustained, long-term economic growth for all Canadians."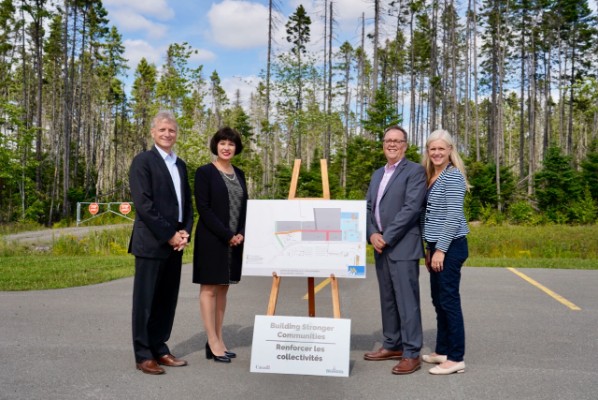 The provincial and federal governments and the university are each investing more than $460,000 under the Small Communities Fund. The fund supports projects of national, regional and local significance that contribute to economic growth, a clean environment and stronger communities.
"This announcement is crucial for the Université de Moncton," said acting president and vice-chancellor Jacques Paul Couturier. "It opens the door to achieving the research and development campus project, an innovative and transformative project that will strengthen the development of research at the university. The Université de Moncton is pleased to contribute to regional and provincial economic vitality in this way."
Cover image credit: abdallahh