The City of Thunder Bay, Ontario, a city that borders Lake Superior, is the recipient for the Most Innovative Conservation Method based on its development of water bars to promote more use of municipal water at public events and discourage use of disposable water bottles.
The City was recognized as part of the Great Lakes & St. Lawrence Cities Initiative (GLSLCI) Annual Meeting & Conference in Milwaukee, Wisconsin (June 16-18).
In 2009, the City's partnership with EcoSuperior Environmental Programs resulted in 293 toilet replacements, presentations on water conservation to 800 elementary students, the distribution of over 550 rain barrel and 383 water saver visits to residential households.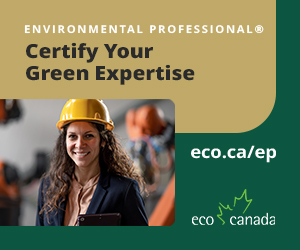 The GLSLCI is a coalition of U.S. and Canadian mayors and other local officials working to advance the protection and restoration of the Great Lakes and St. Lawrence River.