Manitoba families can better protect their homes from basement flooding thanks to a subsidy from the provincial government, the city of Winnipeg, and other rural municipalities. Eligible homeowners can get up to $3,000, or 60 per cent of the costs, to install a sump pump and sewer backup valve this year. This subsidy was available last year and has been extended to this year. The subsidy was announced by Kevin Chief, the province's children and youth minister.
"Our homes are one of the most important investments we make for our families. As homeowners we need to take advantage of this proactive strategy to protect our property and reduce the risk of basement flooding," Chief said. "Nearly 3,000 Manitobans took advantage of the first subsidy program. Extending this subsidy for another year will help even more families protect their homes against possible damage that can take thousands of dollars to repair."
Under the Building Manitoba Fund, homeowners can receive a maximum of $1,000 toward the installation of an approved in-line backwater valve and up to a maximum of $2,000 toward the installation of a sump pump and pit drainage system.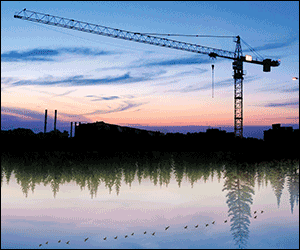 The province, the City of Winnipeg and other participating municipalities will cost-share the installation of sump pumps and backup valves.
"The subsidy program is a proactive way for the City of Winnipeg to work with homeowners to protect one of their greatest assets," said Sam Katz, mayor of Winnipeg. "Basement floods can result in the loss of family items and many hours of inconvenience. Protecting homes through a cost-sharing program is a sound investment of Winnipeggers and the city."
Homeowners must hire a plumber currently licensed to perform the eligible labour, ensure appropriate permits are obtained and arrange for the necessary inspection of the work. Homes required by code to have a sump pump or pit and backup valve at the time of construction will not be eligible for the subsidy.
Further information on the program can be found here.—Kristen Curtis