Barrie, ON – Stantec, a global leader in sustainable design and engineering, has been selected by the City of Barrie, Ontario as the professional service provider team, in collaboration with WSP, for its FIN2020-147P Wastewater Treatment Facility (WwTF) Upgrade Program using the Integrated Project Delivery (IPD) model. The multi-year project, integrating lean design and construction methods, will be Canada's largest and most comprehensive wastewater IPD project to date.
A key component of this program is the Membrane Bioreactor (MBR) retrofit utilizing ultrafiltration membranes. This advanced nutrient removal solution will also include a new hydro substation, enhanced stand-by power supply, a peak flow attenuation tank, digester capacity expansion, and other critical facility features. The project will include the Class Environmental Assessment to increase the WwTF capacity to 96 million liters per day (MLD).
Upgrades of the WwTF will meet provincial regulations for the protection of Lake Simcoe, support growth, and optimize the renewal of the City's wastewater treatment infrastructure.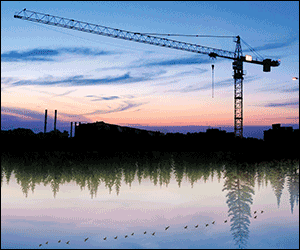 "The City of Barrie Wastewater Treatment Facility Upgrade Program will produce one of the most advanced facilities of its kind in North America, significantly advancing the City's ability to maintain safe and reliable wastewater treatment while providing environmental protection of Lake Simcoe. Utilizing an IPD model will drive efficiency and innovation, which in turn benefits the community through inherent value in how technology is integrated, work staged, and risk managed," said Ryan Roberts, Stantec Water business operating unit leader. "Stantec is proud to partner with the City of Barrie to deliver this iconic project."
The IPD model aligns the financial incentives and risks between owner, general contractor, and designer to deliver better budgetary and operational outcomes. Use of the IPD delivery model is growing in popularity in the Canadian infrastructure sector and is particularly well-suited for projects where a high degree of trust and transparency is required between the Owner and project partners, and where multiple projects need to happen simultaneously.
By viewing all aspects of water as an integrated system, Stantec is helping to confront global water challenges and accelerate the pathway to a more sustainable, reliable, and affordable future that provides improved water, energy, and infrastructure solutions. Learn more at stantec.com/water