The heroic efforts of the team of water resources engineers who repaired and recovered water and wastewater infrastructure during the Fort McMurray wildfires were honoured last week.
Stantec took home four Canadian Consulting Engineering Awards (CCEA) from the Association of Consulting Engineering Companies Canada (ACEC), including one for its part in the Fort McMurray Wildfire recovery efforts.
As the flames of the devastating Fort McMurray wildfires began to subside, Fort McMurray's Wastewater Treatment Plant (WWTP) was inundated with water coming into the sewer system, devastating the plant's biological process. Sewage lift stations sustained an array of damage and debris impacted the WWTP and the collection system. This critical infrastructure had to be assessed and restored quickly so that residents of Fort McMurrary could begin re-entering their communities and rebuilding their lives.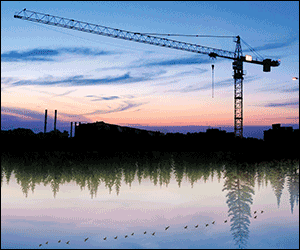 The team's approach to repair and recovery management of the physical damage to infrastructure, as well as recovery of biological processes, was unique from logistical and schedule perspectives. To mitigate the speed of biomass loss, all but one plant bioreactors were taken offline so that the little bit of organic material entering the plant could sustain the biomass longer. Then, an innovative biomass transplant using Thickened Waste Activated Sludge from the City of Red Deer WWTP—a distance of 700 kilometres away—was carried out in two events. The biologically active material was trucked from Red Deer and deposited into the Fort McMurray WWTP just upstream of the bioreactor. Five days after the second transplant, there was a rapidly noticeable improvement in the plant biology. This ensured a return to normal of the WWTP operations without exceeding the regulated toxicity limits in the plant discharges.
For the second year in a row, Stantec received an additional Special Achievement Award; the Engineering A Better Canada award, highlighting how engineering enhances the social, economic or cultural quality of life of Canadians for the Studio Bell project.
The 2017 CCE award winners were honoured for their achievements at an official ceremony in Ottawa on October 24, 2017. This year marks the 49th year of the Canadian Consulting Engineering Awards. The awards are presented in a variety of categories ranging from buildings and transportation to the environment and wastewater treatment.