The City of St. Catharines, Ontario has named Tami Kitay as its new director of planning and building services. Kitay, currently serving as manager of development planning for the City of Burlington, will join the St. Catherines' leadership team on Monday, December 17th.
"Ms. Kitay brings a depth of experience and knowledge in land use, development, and municipal government that will be critical as St. Catharines is quickly becoming a leading city in North America," said Mayor Walter Sendzik. "Ms. Kitay joins an exceptional leadership team, and I am confident she will be a great addition to the city as it continues to grow into a vibrant, sustainable, and dynamic community."
Kitay has more than 18 years of experience in progressive land use in the public sector. The City's new director has also served as manager of development planning at the City of Barrie and held senior planner and project manager positions at Town of Bradford West Gwillimbury and the City of Hamilton.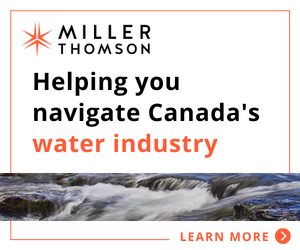 Kitay holds a Master in Public Administration from the University of Western Ontario and Honours Bachelor in Environmental Studies in Urban Planning from the University of Waterloo, as well as certificates in economic development and environmental assessment. Most recently, Kitay completed her masters' certificate in municipal leadership from the Schulich School of Business at York University.
St. Catharines began a recruitment campaign to fill the position after Jim Riddell, the city's current director of planning and building services, announced earlier this year he intended to retire this fall.
"Our City continues to be a place people want to live, work and play and we need to continue our long-term planning to keep pace with that growth," said Shelley Chemnitz, St. Catharines' chief administrative officer.
"Tami has the skills and experience to lead our Planning and Building Services so St. Catharines continues to grow in a way that has a lasting and positive impact on the community. I'm pleased to welcome Tami to the team."