The Grand Bend Area Wastewater Treatment Facility project has earned the Institute for Sustainable Infrastructure's (ISI) Envision sustainable infrastructure rating system's platinum award. The treatment plant is the first infrastructure project in Canada and first wastewater facility in North America to be ISI Envision-verified.
The southern Ontario municipalities of Lambton and South Huron hired design firm Stantec to carry out the project, which involves converting one of four existing lagoons to an extended aeration mechanical treatment facility and wetland reserve. The facility will protect surface and groundwater quality by preventing effluent discharge, and support native wildlife species.
"The Grand Bend Area Wastewater Treatment Facility achieved the platinum award, the highest ISI Envision verification level, because it meets the needs and sustainability goals of stakeholders," said ISI president and CEO William Bertera. "This is the first ISI Envision-verified project in Canada, and both the Stantec project team and municipalities of Lambton and South Huron made significant public commitments to the principles of sustainability. They involved the community on key project issues and concerns, and made sustainable design choices to reduce negative impacts."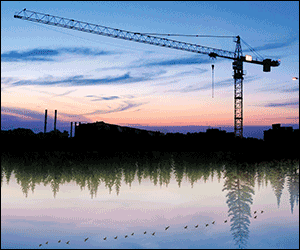 In addition to the wetland, the $16.6-million facility will be built in the footprint of the original facility to protect farmland, and will feature trails and signage to entice visitors from the community.