The Saskatchewan Watershed Authority and the North Saskatchewan River Basin Council have signed a funding agreement to begin the implementation of the North Saskatchewan River Watershed Source Water Protection Plan.
Watershed Authority Vice President of Operations for Saskatchewan Wayne Dybvig and North Saskatchewan River Basin Council Vice Chair John Kindrachuk signed the agreement during a ceremony held this week at the Chapel Gallery in North Battleford.
"We're very pleased to support the Council's efforts to protect source water in this watershed, which is home to more than 115,000 people," Minister responsible for the Saskatchewan Watershed Authority Nancy Heppner said. "Their work will help ensure that our province continues to grow stronger, and that we continue to make it a better place for our people to live."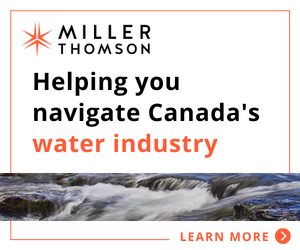 The $45,000 grant is intended to assist the Council with the salary, office and travel expenses associated with hiring a local coordinator to oversee implementation of the source water protection plan. The plan, which was developed over a period of more than four years by residents of the watershed, contains 145 key actions aimed at keeping the area's water safe and in good supply.
"We're eager to get to work turning this plan into real, measurable action. To do that, we will need the continued commitment from every group that helped develop the plan," North Saskatchewan River Basin council chair Murray Ball said.
The development of source water protection plans is a priority of the Saskatchewan Watershed Authority, which has a mandate to manage and protect the quality and quantity of the province's water supplies. To date, seven source water protection plans have been completed for six watersheds and one priority aquifer area within the province.
The North Saskatchewan River Watershed Source Water Protection Plan is available here.