As part of the public safety funding announced in February 2016, the B.C. Government is committing $33,000 toward an assessment of the flood risk around Mara Lake shores.
The District of Sicamous, which will fund the remaining balance of the project that is estimated to cost $50,000, plans to examine the hydrology and sediment source around Sicamous Narrows and determine remedies to improve flow from Mara Lake through the narrows.
In recent years Sicamous Narrows, which drains the Mara Lake basin, has been infilling with sediment and debris, causing water levels to elevate in the lake, especially during storms and freshet. Close to 200 properties, including several businesses, are in the unincorporated communities of Mara, Swansea Point and Six Mile Point, and concerns about the flooding risk are increasing.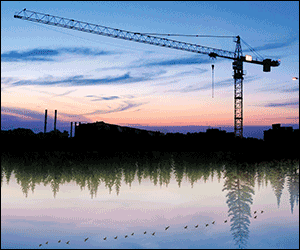 In February 2016, the Province announced $65 million in initiatives to help keep communities safe, including $15 million for public safety preparedness initiatives and $50 million for community hazard mitigation projects, such as upgrades to dikes and flood protection.
Minister of State for Emergency Preparedness, Naomi Yamamoto said, "Our government values the public safety of all British Columbians. Anything we can do to identify risk and prepare for risk is a step in the right direction. That's why our government is investing in flood mitigation projects around the province. We are happy to work collaboratively with communities to help limit risk our citizens could be exposed to in the unfortunate event a disaster strikes."
Learn more about BC Government flood prevention and planning here: http://www2.gov.bc.ca/gov/content/safety/emergency-preparedness-response-recovery/emergency-management-bc/flood-protection-and-planning