SaskWater tabled its 2019-20 Annual Report, which provides a summary of significant achievements, including major progress on infrastructure projects and substantial customer growth.
"2020 was a strong year for this Crown corporation." Minister Responsible for SaskWater Bronwyn Eyre said. "Its success is part of an overriding commitment, by our government and Crown corporations, to the people and businesses of Saskatchewan to foster economic growth and build strong communities."
SaskWater generated total earnings of $8.5 million in 2019-20, outpacing earnings in previous years. The corporation paid a dividend of $4.17 million to the province.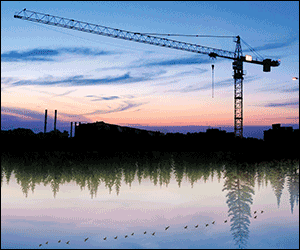 In March 2020, SaskWater achieved an important project milestone with the commissioning of the new Melville Regional Water Supply System. Equipped with its new water treatment plant, supply wells, well control building and water supply pipeline, the system provides a safe and sustainable water supply for the city and surrounding region into the future. This infrastructure, funded in part by the Governments of Canada and Saskatchewan through the Clean Water and Wastewater Fund, showcases SaskWater's commitment to providing dependable and reliable service to its customers.
2020 also saw SaskWater execute a significant purchase agreement with the City of Meadow Lake for its water treatment plant, together with a 30-year water supply agreement. The corporation took over operation of the system in January 2020. Meadow Lake is the sixth city to be served by SaskWater.
These two projects represent a significant portion of the $24.4 million that SaskWater invested in capital projects in 2019-20.
The corporation also completed the design work for an $8.47 million upgrade to the City of Melfort's regional water treatment plant and a $3.6 million sewage lagoon expansion in Pierceland, both of which are currently under construction. These projects are receiving funding from the New Building Canada Fund, a cost-sharing program that provides both provincial and federal funding.
Other highlights of SaskWater's activities in 2019-20 include:
Delivering 44.6 billion litres of potable and non-potable water.
Project-managing 38 initiatives in northern Saskatchewan on behalf of the Ministry of Government Relations and the Northern Municipal Trust Account.
SaskWater currently owns ten water treatment plants, three wastewater facilities, 140 kilometres of canal and 942 kilometres of pipeline.
SaskWater's annual report is available online at www.saskwater.com.