More than $102 million in joint funding has been announced for 11 green infrastructure and COVID-19 resilience projects in the Saskatoon area.
"Through our collaboration with our provincial and municipal partners, we are funding important infrastructure projects in Saskatoon," said Jim Carr, the Government of Canada's special representative for the Prairies. "With the COVID-19 Resilience Stream, we are also responding to the impacts of the pandemic through flexible and accelerated investments in key infrastructure upgrades as quickly as possible. The funding announced today will help communities build back better, create jobs, and build cleaner, more inclusive communities."
The green infrastructure projects include upgrades to drinking water and wastewater systems, improvements to solid waste management, sidewalk expansion, and a new solar power plant. Several of those projects will help provide long-term reliable services to local communities while also contributing to a reduction in greenhouse gas emissions.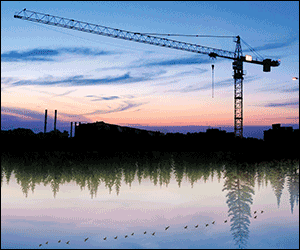 "The Government of Saskatchewan is proud to be directly investing more than $34.3 million into the City of Saskatoon and the surrounding area," said Don McMorris, Saskatchewan's minister of government relations. "Infrastructure projects like these, not only protect the local economy as it recovers from the effects of the COVID-19 pandemic, but also helps build a strong and growing province."
Providing communities with reliable, ecofriendly, and sustainable infrastructure is a shared priority for both governments. The Government of Canada is investing more than $41.1 million in these 11 projects through the Investing in Canada Infrastructure Program. For the projects requiring consultations with Indigenous groups, funding is conditional on all consultation requirements being met. The Government of Saskatchewan is investing over $34.3 million toward these projects. The City of Saskatoon is providing $25.8 million to support seven of these projects.
"These investments of over $100 million come at a crucial time for helping drive economic recovery and helping position the Saskatoon region for a strong future," said Charlie Clark, mayor of Saskatoon. "Our community is very grateful for this support from both the federal and provincial governments. These projects will improve our core infrastructure and ability to provide services, help make Saskatoon build towards a more sustainable lower-carbon future, and promote more health and activity for families."