Souris-Moose Mountain MP Ed Komarnicki, Estevan MLA Doreen Eagles, and Estevan Mayor Roy Ludwig came together to officially open Estevan, Saskatchewan's new north water reservoir. The $8.9-million project will address continuing growth in the community, which is located in the province's south, less than 20km north of the Canada-US border.
"With Saskatchewan's population surpassing the 1.1 million mark for the first time ever, we are experiencing unprecedented growth," Eagles said.
"With this important project completed, the city will be in a better position to meet the water needs of its rapidly growing population," Komarnicki added.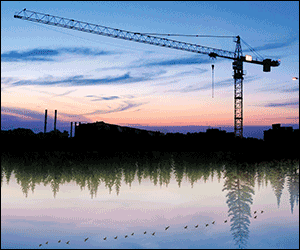 The project received more than $1.5 million through the federal Gas Tax Fund, but the bulk of the money, a further $7.4 million, came from City of Estevan financing. Approximately $1.3 million of interest on the city's financing will be paid for by Saskatchewan's Infrastructure Growth Initiative.
Construction on the project began in September 2011, and the reservoir has been operational since the end of October. The new six-million-litre reservoir, along with related infrastructure work to improve Estevan's water pressure, will help accommodate the city's rapid growth, particularly in the north end, where a new subdivision has been developed.