The City of Saint John, New Brunswick, announced November 22 that the federal and provincial governments are contributing $114.6 million to the city's Safe Clean Drinking Water project.  The government of Canada will invest $57.3 million through the P3 Canada Fund, and New Brunswick will match that amount through the Regional Development Corporation.
"It is encouraging to see the City of Saint John adopt a P3 for the construction of their innovative water treatment facility," said Minister of Finance, Jim Flaherty, who is also the minister responsible for PPP Canada.
"This vital investment is about providing Saint John residents with safe and clean drinking water and building a strong foundation for new development and growth through the region," said Premier David Alward.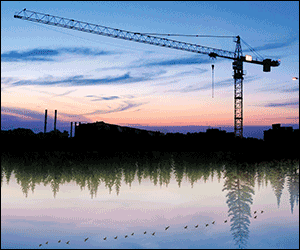 The project includes a new 100 million litre per day drinking water treatment plant, three new 11 million litre storage reservoirs, and 15 other water transmission system improvements. It will be built under a design, build, finance, operate, and maintain agreement.
"Securing funding for projects to deliver quality drinking water to our citizens is a key priority for Saint John Common Council," said Mayor Mel Norton. "This commitment ensures we can make this priority a reality for the city."