The southeastern British Columbian City of Revelstoke will benefit from improved drinking water infrastructure through joint funding from the federal and provincial government. Both Canada and B.C. will contribute nearly $1.9 million towards the total estimated project cost of $5,678,031. Revelstoke will be responsible for the remaining costs.
"The improvement of drinking water infrastructure in the Big Eddy area of Revelstoke will not only benefit current residents, but future users for years to come," said MLA for Shuswap Greg Kyllo. "This project is an example of partnership between all three levels of government, working together to provide important infrastructure investments like this one, in communities across the province."
The project will include an upgrade to Revelstoke's water supply, storage, and distribution system, including the installation of a real-time monitoring system. A number of watermains will be replaced, including the Highway 23 watermain crossing and watermains in the Northeast and Southwest Commercial/Industrial areas. A third well and a second reservoir will also be constructed.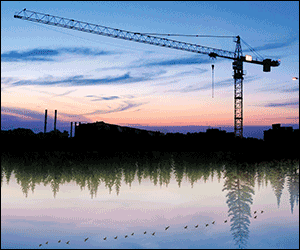 "We are very pleased to receive this funding from the New Building Canada Fund," said Revelstoke Mayor Mark McKee. "This financial investment will allow the City of Revelstoke to support residents in big Eddy in having safe and abundant drinking water now and into the future."