Joint funding has been announced by the governments of Canada and Saskatchewan for 11 green infrastructure and COVID-19 resilience projects in Saskatoon.
"Through our collaboration with our provincial and municipal partners, we are funding important infrastructure projects in Saskatoon," said Jim Carr, the Government of Canada's special representative for the prairies.
"With the COVID-19 Resilience Stream, we are also responding to the impacts of the pandemic through flexible and accelerated investments in key infrastructure upgrades as quickly as possible," added Carr. "The funding announced today will help communities build back better, create jobs, and build cleaner, more inclusive communities."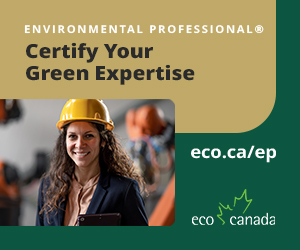 Projects that will be receiving funding include:
Wastewater Treatment Plant North 40 Forcemain Twinning—City of Saskatoon: Construct two new forcemains to convey biosolids to the City of Saskatoon's North 40 Biosolids Handling Facility.
Montgomery Place Drainage Strategy—City of Saskatoon: Construct approximately eight-kilometres of ditch and right-of-way crossings to improve surface drainage and reduce the flooding risk in the Montgomery Place neighbourhood.
Saskatoon East Potable Water Pipeline Replacement—SaskWater: Replace three-kilometres of water distribution pipeline to continue to provide reliable and sustainable service to the communities of Allan, Bradwell, Clavet, Elstow, RM of Blucher, RM of Corman Park, and 21 rural water utility groups, including the Lost River Utility, Highway 41 Water Utility, and the Dundurn Rural Water Utility.
"The Government of Saskatchewan is proud to be directly investing more than $34.3 million into the City of Saskatoon and the surrounding area," said Saskatchewan's Government Relations Minister Don McMorris. "Infrastructure projects like these, not only protect the local economy as it recovers from the affects of the COVID-19 pandemic, but also helps build a strong and growing province."
"These investments of more than $100 million come at a crucial time for helping drive economic recovery and helping position the Saskatoon region for a strong future," added City of Saskatoon Mayor Charlie Clark. "Our community is very grateful for this support from both the federal and provincial governments. These projects will improve our core infrastructure and ability to provide services, help make Saskatoon build toward a more sustainable lower-carbon future, and promote more health and activity for families."