Ontario Genomics, Genome Canada, and Illumina are investing in a SARS-CoV-2 wastewater surveillance initiative across Ontario to identify variants of concern. This project will enhance province-wide coordination and viral surveillance. It will also support provincial and national efforts to understand how the virus that causes COVID-19, SARS-CoV-2, is changing over time.
The funding supports Ontario-wide research efforts led by Dr. Lawrence Goodridge from the University of Guelph (U of G) and Dr. Robert Delatolla from the University of Ottawa. It also harnesses the power of an extensive network that consists of members and collaborators from across Ontario and Canada, including CHEO (a pediatric health care and research centre in Ottawa), University of Waterloo, University of Windsor, Ryerson University, Health Sciences North Research Institute (HSNRI) among others.
"Only a small percentage of clinical samples in Ontario are being sequenced to identify VOCs [Variants of Concern]," said Goodridge, who holds the Leung Family Professorship in Food Safety and is the director of U of G's Canadian Research Institute for Food Safety. "This timely funding from Ontario Genomics and Genome Canada, and Illumina will allow for surveillance of VOCs in wastewater, increasing our knowledge regarding which VOCs are circulating in the general population."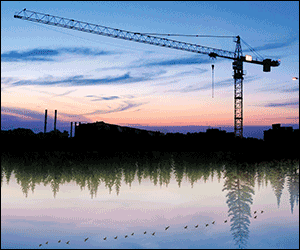 "The University of Guelph is delighted and grateful to Ontario Genomics, Genome Canada, and Illumina for the generous support for this incredibly timely, cutting-edge viral surveillance partnership," added Dr. Malcolm Campbell, vice-president (research) at U of G. "This wise investment will reinforce our strong partnership with University of Ottawa and enable Profs. Goodridge and Delatolla to conduct vital genomics-based surveillance for viral pathogens, and thereby safeguard public health and improve life."
This project is made possible through an investment of over $338,000 from Genome Canada, Ontario Genomics, and Illumina.
"I am proud of Ontario's leadership in SARS-CoV-2 surveillance in wastewater," said Dr. Bettina Hamelin, president and CEO of Ontario Genomics. "Through a coordinated approach, leveraging the province's deep genomics resources and capacity, this project will provide early signals of worrisome viral changes and equip public health with evidence for timely decision making. Our end-to-end view of Ontario's genomics ecosystem has enabled Ontario Genomics to break down silos and harness genomics expertise in the fight against COVID-19."
Since the start of the pandemic, many countries have been using wastewater monitoring to identify potential outbreaks before they are detected in people through clinical testing. SARS-CoV-2 can be recognized in human waste up to a week before individuals develop symptoms and in people who remain asymptomatic but may spread the virus. By collecting fecal matter at key wastewater collection sites (for example, long-term care facilities, schools, universities, etc.), we can get an early warning sign at the population level and pre-empt further spread by local public health interventions.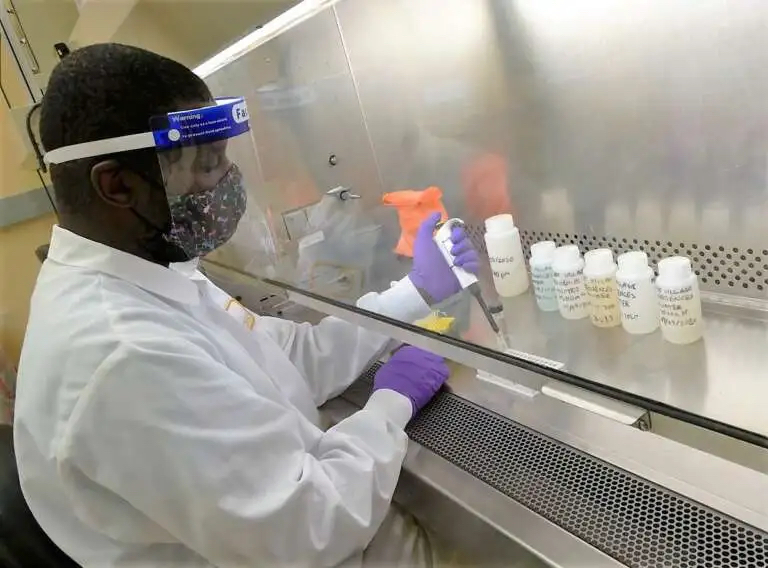 "We will now have a province-wide proven epidemiological tool to identify signs of viral prevalence ahead of an outbreak," said Dr. Robert Delatolla, associate professor at the University of Ottawa and co-lead of the project. "It will prove to be an asset to local public health units in our shared fight against SARS-CoV-2."
Several jurisdictions in Canada, including Ontario through its wastewater surveillance initiative, have been using a surveillance technology (qRT-PCR) to monitor SARS-CoV-2 levels over time. By leveraging modern genomic techniques (metagenomics), this project will enable researchers to identify known VOCs while also staying ahead of the curve on potential new emerging viral changes that could become concerning. Participation of the research team in the wastewater surveillance initiative and strong partnerships between the research team and public health agencies ensure that the results will be shared for rapid action as necessary.
"With this investment, public health officials and researchers will be able to better interpret the wealth of public health data that we flush down the toilet every day," said Dr. Tyson Graber, research associate at the CHEO Research Institute. "It's amazing how quickly this scientific field has matured since the beginning of the pandemic; starting from basic research projects in university labs to a surveillance programme used by public health units across Ontario, providing a clearer picture of how COVID-19 is affecting their community. It is a stellar example of how open science and collaboration across disciplines can benefit all Ontarians."