Researchers at Concordia University applied new research in asset management and were able to cut lifecycle costs for road and water networks in Kelowna, B.C. by 33 per cent.
The technical paper, Multiobjective Framework for Managing Municipal Integrated Infrastructure, was published by the Journal of Construction and Engineering Management and authored by Tarek Zayed, and Amin Hammad, professors at Concordia's Department of Building, Civil and Environmental Engineering (BCEE), and Ph.D. candidates Soliman A. Abu-Samra and Mahmoud Ahmed.
"Canada is experiencing an enormous infrastructure deficit that was estimated at $123 billion in 2007 and is increasing by about $2 billion annually," said Abu-Samra. "Thus, there is a need for more efficient use of municipalities' budgets to enhance the level of service delivered to taxpayers."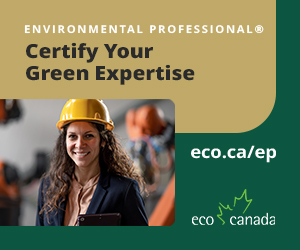 The system that the researchers developed "enables asset managers to trade off intervention alternatives and compare the outcomes of both conventional and integrated asset management systems," stated the research. Using a multiobjective framework that accounts for the asset's physical state, lifecycle costs, user costs, and replacement value.
In order to efficiently schedule activities, the framework makes use of three core models: "a database model containing detailed asset inventory for road and water networks; key performance indicator (KPI) computational models for measuring the impact of intervention plans; and an optimization algorithm to schedule activities."
In addition to 33 per cent lifecycle savings, the system also decreased user costs by 50 per cent. "A more integrated approach would result in an optimized expenditure of our annual budget along with an enhanced level of service, which is urgently needed given the deteriorating condition of our infrastructures," said Abu-Samra.