Rajeshwar Dayal Tyagi, Canada Research Chair in Bioconversion of Waste Water and Sewage Sludge into High-Value-Added Products, has won the International Water Association's (IWA) 2010 Global Honour Award for Applied Research. Dr. Tyagi, who holds his chair at the Université du Québec's Institut national de recherche scientifique, won the honour in recognition of his research team's work in developing a new process to turn wastewater and sewage sludge into bioproducts such as herbicides, pesticides and bioplastics.
The award is given every two years to distinguished projects from around the world that promote effective, sustainable approaches for water management. Dr. Tyagi received the award at a ceremony at the Montreal Science Centre as part of IWA's biennial World Water Congress and Exhibition.
The Global Honour Award recognizes the importance of Dr. Tyagi's research in developing environmentally friendly, cost-effective processes to treating wastewater and wastewater sludge to produce enzymes, bio-insecticides, bioherbicides, biofungicides, bio-inoculants and bioplastics.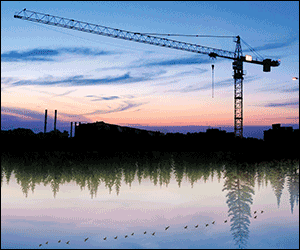 Referred to by the IWA as "a significant contribution to sustainable waste management," Tyagi's production process will not only lead to alternative value-added products, but also reduces greenhouse gas emissions by recycling the carbon contained in wastes.