A new report from Innovation, Science and Economic Development Canada examines the high-growth potential of the country's cleantech sector.
In a new model of collaboration with the Government of Canada, industry leaders from six sectors with high-growth potential represented by the Economic Strategy Tables have proposed an ambitious roadmap to guide federal efforts in making Canada more globally competitive.
"These recommendations build on our ambitious plan for economic growth that's already resulted in over 600,000 good new middle-class jobs and the lowest unemployment rate in a generation," said Navdeep Bains, Minister of Innovation, Science and Economic Development, in a release.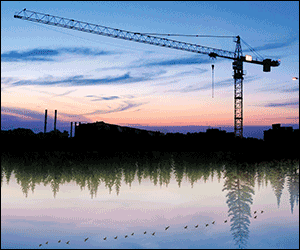 The cleantech report provides some recommendations for policy pilots. For water, the report recommends convening regulators (federal, provincial/territorial, and municipal) and industry with the intent to review current water quality standards, harmonize regulations across the country, and adopt more stringent international standards through a phased-in approach.
"The specific objectives would be to reduce the number and allowable concentration of water pollutants, to standardize these requirements across Canada where feasible, and in doing so, to enhance the effectiveness of Canada's multi-jurisdictional regulatory system for water," states the report.
Another method forwarded by the report is to create a pilot program for municipal wastewater treatment plants. The idea is to allow for wastewater utilities to innovate in "space, energy, or lifecycle cost savings" and increase overall performance without having to worry about penalization. This would build directly on the Southern Ontario Water Consortium model.
The cleantech report quotes Audrey Mascarenhas, chair, Clean Technology Economic Strategy Table: "There is an enormous opportunity for Canadian businesses in clean technology to grow and capture a large share of global markets while improving environmental outcomes."
The collective recommendations, contained in a report titled The Innovation and Competitiveness Imperative: Seizing Opportunities for Growth, were made public earlier this week. Specific proposals were released for each of the six sectors with high-growth potential: digital industries, advanced manufacturing, agri-food, clean technology, health and biosciences, and resources of the future.
"We are working closely with entrepreneurs and innovators to make Canadian businesses more globally competitive so they can create more good jobs, and we are equipping Canadians with the skills and opportunities they need to succeed in tomorrow's economy," said Minister Bains.