Yesterday, during the week of the 73rd UN General Assembly in New York, United Nations Secretary-General António Guterres announced that Michael R. Bloomberg, the UN Special Envoy for Climate Action, will lead an initiative that will support a global mobilization of private capital in response to the challenge of climate change.
The Climate Finance Leadership Initiative will work to fulfill the private financing objectives included in the landmark Paris Agreement, which reaffirmed the goal of mobilizing at least $100 billion per year by 2020 through a combination of public development finance and private foreign direct investment.
"Mobilizing resources from the public and private sectors is critical to tackling the issue of climate change," said Secretary-General Guterres. "In this year of action leading up to my climate summit, I am pleased Mike Bloomberg, my Special Envoy for Climate Action, has agreed to convene private sector leaders through this initiative and work closely with leading governments to help ensure we can meet the objectives of the Paris Agreement."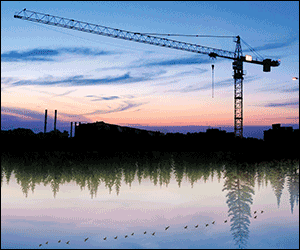 Finance is critical to achieving the nationally determined goals laid out by governments under the Paris Agreement, and to enabling all jurisdictions to contribute to the goals therein. The Climate Finance Leadership Initiative will draw members from top international financial firms and corporations to accelerate scaled up investments in clean energy and climate resilience projects around the world, in both developed and emerging markets. The initiative will have a one-year term culminating in a UN Climate Summit to be held in September 2019. Founding members will be announced before the end of the year.
"The market's allocation of capital is a powerful weapon in our fight against climate change. As climate risks and opportunities become more transparent, investors and businesses are increasing financing for climate solutions," said Bloomberg. "I'm glad to help the Secretary-General accelerate this critical transition over the coming year."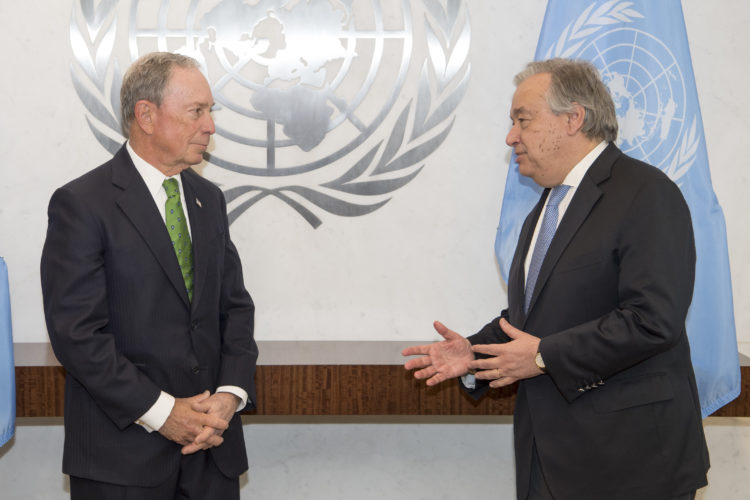 "When individuals and communities face multiple shocks—loss of a home and employment, followed by loss of reliable sources of food and water—they are unable to recover quickly and their Governments are often overburdened to replace the basic services needed," said UN Deputy Secretary-General Amina J. Mohammed in her addressed to the General Assembly, yesterday.
Today, The Guardian has reported that Drew Shindell, climate scientist at Duke University and co-author of the Intergovernmental Panel on Climate Change, is skeptical of the world's ability to meet the Paris climate targets. "It's extraordinarily challenging to get to the 1.5 [degrees Celsius] target and we are nowhere near on track to doing that," Shindell told the outlet. To get there would require an "immediate transformation of human activity," he said. While, Bloomberg Business has reported on the deep adaptation trend, in which researchers are evaluating crises brought about as result of climate change in the range of 4 degrees Celsius and appropriate responses to those circumstances—including greater cross-border sharing of freshwater resources.
Secretary-General Guterres invited President of France Emmanuel Macron, along with Jamaican Prime Minister Andrew Holness, to lead on the issue of scaling up climate finance over the coming year. The Climate Finance Leadership Initiative will work closely with the Government of France in supporting its presidency of the G7 in 2019, and will provide a first report to G7 Finance Ministers by July 2019.
"We must accelerate again our efforts in the months to come," said Macron.