Watershed Watch has released a new report that examines water scarcity in British Columbia.
Communities all across the province are already experiencing water shortages, according to Watershed Watch. Low water levels in many rivers also threaten the survival of salmon. The stress on B.C.'s rivers and salmon is expected to increase as the climate warms and the population in the province grows.
Tapped Out describes the scale of water stress across B.C., identifies areas likely to experience water shortages, and offers concrete solutions for how to tackle this imminent crisis.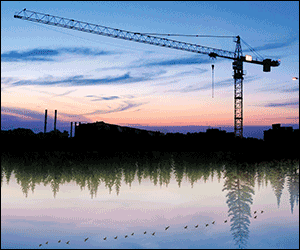 2.9 million British Columbians live in areas where water shortages are likely to be a serious problem in the coming years. Water shortages will also hurt endangered salmon runs, compounding the many other threats they face. Salmon runs will have a fighting chance at survival with swift action to secure B.C.'s water, according to Watershed Watch.
The report lays out some concrete actions for the provincial government to take, including:
Step up monitoring of our water sources.
To make good on their obligation to regulate groundwater extraction.
To better protect water flows for fish.
To better support communities and First Nations to manage their local waters.
Watershed Watch's next step is to get Tapped Out into the hands of decision-makers and work with allies to take action.
A copy of the report is available here.