Contaminated sediments limit the ecological recovery of the Detroit and Rouge River ecosystems, says a report released Tuesday by the State of the Strait Conference steering committee.
On the U.S. side of the Detroit River, up to 5.1 million cubic metres of contaminated sediments have been targeted for remediation by state and federal governments. No additional sediment remediation is required on the Canadian side.
"Efforts should also be made to ensure that contaminated sediment remediation and other ecosystem restoration efforts improve the lives of people living in the watershed," said John Hartig, co-chair of the committee and a visiting scholar at the Great Lakes Institute for Environmental Research.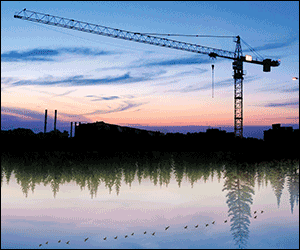 "We should think of these efforts as part of a continuum of remediation, restoration, reconnecting people to these waterways through greenways and water trails, and community revitalization."
The report notes that a narrow window of opportunity — four to five years — is open to receive federal funding for necessary contaminated sediment remediation through the Great Lakes Legacy Act and the Bipartisan Infrastructure Law.
It is based on the 2022 State of the Strait conference held at the University of Michigan-Dearborn. The State of the Strait is a U.S.-Canada collaboration that hosts a meeting every two years bringing together government managers, researchers, students, environmental and conservation organizations, and concerned citizens to understand historical conditions and assess current ecosystem status to achieve a better future for the Detroit River and western Lake Erie.
Read the report, titled "The Contaminated Sediment Remediation Challenge: Complicated Problems that Require Interdisciplinary and Creative Solutions."
Cover photo: Crews work to remediate contaminated sediment at the former UniRoyal site on the Detroit River. Photo courtesy Detroit Riverfront Conservancy