After two weeks under severe water restrictions, the City of Regina advised its citizens on June 8 that they can slowly return to normal water use. The decision was made after sufficient improvements to water quantity were shown at Buffalo Pound Lake and the Buffalo Pound Water Treatment Plant, which supplies drinking water to Regina, Moose Jaw, and the surrounding area.
"Residents have been very patient and they have helped us immensely by voluntarily reducing their water consumption when we asked," said Mayor Michael Fougere. "This slow return is critical so we avoid putting too much strain on the water supply and the system that provides it to us."
The City will be using non-potable water as much as possible during the staged return to normal usage, and over the coming days a comprehensive assessment of the incident will be undertaken. This will include discussion about more permanent options for reducing water usage by the City of Regina.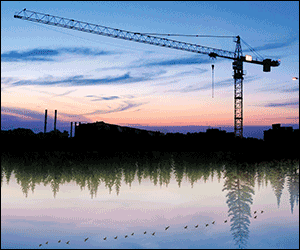 "With the help of many experts, today, we have a much clearer picture that the challenges we were facing were directly related to differences in water temperatures at various levels of the depth within the lake," explained Buffalo Pound Water Treatment Plant manager Ryan Johnson. "This was caused by warm weather, lack of wind to mix the water, temperature fluctuations between daytime and nighttime and the early algae bloom. To the best of our knowledge, this convergence of these challenges has never happened before and our plant has experienced trouble processing water as a result."