On June 12, provincial Government Relations Minister Jim Reiter joined officials from the Saskatchewan Landing Regional Water Pipeline Utility (SLRWPU) to celebrate the completion of a multi-year project that will supply an ample amount of safe, quality drinking water across Saskatchewan.
The Saskatchewan Landing Regional Water Supply project includes a 42 kilometre main water pipeline, two water treatment plants, and 700 kilometres of connecting lateral rural water pipelines. On completion, approximately 2,500 residents in multiple communities have gained access to better drinking water.
The governments of Canada and Saskatchewan each invested $8.06 million through the Communities Component of the former Building Canada Fund (BCF-CC) for the lateral rural water pipelines project that taps into the main pipeline, as well as for water storage and a truckfill system in Elrose.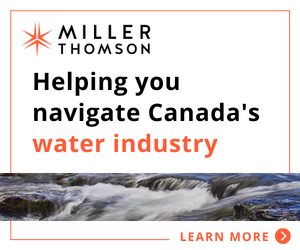 "This project became possible because of the foresight and willingness of the councils of the four founding municipalities to work together on a regional basis," SLRWPU Board Chair Lyle Leys said.
To date, the SLRWPU has invested $8.07 million in the lateral rural water pipelines project, while the RM of Monet contributed just over $321,000 to the BCF-CC project with Elrose.  The mainline portion of the Saskatchewan Landing regional water pipeline was funded through the former Canada Strategic Infrastructure Fund, with the Government of Canada and the SLRWPU each providing $10.19 million for the project.