Nanaimo, B.C. – The Regional District of Nanaimo (RDN) has received approval for a $150,000 grant from the Government of British Columbia's Community Emergency Preparedness Fund, Disaster Risk Reduction-Climate Adaptation funding stream to conduct a Climate Risk Assessment for Coastal Flood Hazard Areas. Adapting to a changing climate requires a better understanding of the risks related to storm-surge flooding and sea level rise in the region. The study will identify and measure the risks to the four RDN member municipalities (City of Nanaimo, District of Lantzville, City of Parksville and Town of Qualicum Beach) and the five electoral areas with coastal areas (A, B, E, G and H). It will also outline options to help reduce current and future impacts on residents and the many services delivered by the RDN.
"The Regional District of Nanaimo appreciates the grant provided by the Government of British Columbia," said Vanessa Craig, RDN Chair. "With approximately 74 per cent of RDN residents living in coastal areas, and millions of dollars of private and public infrastructure within metres of high-risk areas, having the most up-to-date information on coastal flood hazards and associated risks is critical for our region to be better prepared for, and more resilient to, coastal flood hazards."
The study outcomes will have many practical applications including supporting land use, emergency management, community and asset management planning, creating maps the public and private sectors can use and promoting public awareness of natural hazards in the region.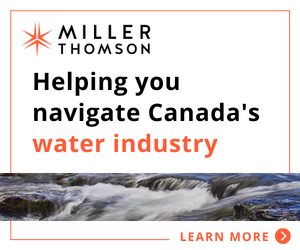 The knowledge and resources gained through the study will build upon the RDN's on-going efforts to advance climate action and risk-based planning. The RDN completed a regional Hazard Risk and Vulnerability Assessment in 2019 that revealed coastal flooding poses a significant risk to the region. As storm surges and sea levels continue to increase, coastal communities in extremely low-lying areas are at risk of consistent flooding.
The study will take up to two years to complete and will add to the RDN's online resources on natural hazard information in the region. For information on completed coastal and river flood hazard projects, including maps, visit rdn.bc.ca/flood-management-program. For those who live in or near flood-prone areas, the RDN has a wide range of emergency preparedness resources available at rdn.bc.ca/flooding