QUEST, a non-profit organization that conducts research, engagement, and advocacy to advance Smart Energy Communities in Canada by working with government, utilities, the energy industry,  real-estate , and economic regulators has announced five new senior associates.
These senior associates are part of QUEST's network of leaders from across Canada committed to advancing progress in smart energy community development. The new associates are:
Bruce Cameron, principal Consultant and founder of Envigour Policy Consulting – Bruce is based in Halifax, Nova Scotia and is a leading expert in energy policy development.
Richard, Laszlo, senior associate serving as Senior Lead, Utilities/CHP and Services – Richard is based in Toronto, Ontario and is currently the Chair of the QUEST Ontario CHP Consortium and the QUEST Alberta CHP Working Group.
Todd Latham, president of Actual Media Inc. – Todd is based in Toronto, Ont. and is a media entrepreneur with twenty-five years experience in business publishing, marketing, and communications.
Le Luong, Senior Associate serving as the QUEST2017 Project Manager – Le is based in Toronto, Ont. and is the managing director of Goals Business Solutions. She is a business strategist with a flair for marketing and events.
Eddie Oldfield, senior associate serving as Lead, QUEST New Brunswick Services – Eddie is based in Fredericton, NB and is the principal and owner of Spatial Quest Solutions. Eddie works with national and provincial clients to support participatory community energy planning.
QUEST benefits from the efforts of Senior Associates to support its operations and to help meet its vision and mission.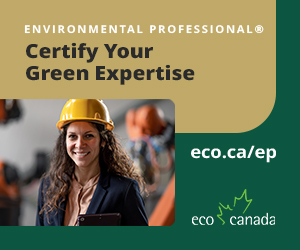 "We are delighted to welcome these five new Senior Associates, who are leaders in their fields, to our team." said Brent Gilmour, Executive Director of QUEST. "We are committed to growing the Smart Energy Communities marketplace and the expertise of our Senior Associates will support us to continue to provide a high level of value to the QUEST network."
For more information on QUEST's Senior Associates, visit: http://www.questcanada.org/seniorassociates