The premier of Québec, François Legault, and the minister of energy and natural resources, Jonatan Julien, marked the 75th anniversary of Hydro-Québec's creation on April 14, 2019.
Legault recalled the various steps that led to the creation of the state-owned corporation and the nationalization of the hydroelectric network. In addition, he highlighted the significant contribution made by Hydro‑Québec, since its creation, to Québec's economic growth.
In Legault's view, hydroelectricity will play a leading role in coming years in the fight against climate change, helping to make Québec more attractive for private-sector investors concerned about their environmental balance sheet. It will also act as an essential economic lever to reduce the wealth gap with neighbouring jurisdictions.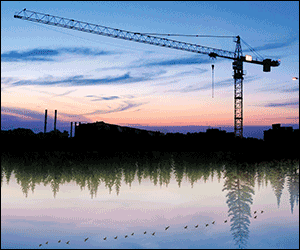 "Since the 1950s, a long line of Québec premiers have contributed, each in his or her own way, to making Hydro-Québec what it is today. There can be no question of breaking this historic chain," said François Legault, premier of Québec. "Hydro-Québec, now more than ever, offers a clear solution to the major challenges facing Québec. I hope that between now and the one hundredth anniversary of this state-owned corporation, other premiers will take up the baton to make Québec the greenest and most prosperous jurisdiction in the Americas."
Next, Julien spoke of the key role played by Hydro-Québec in the development of a greener economy in Québec, and underlined the pride Québecers feel in their state-owned corporation.
"Over the last 75 years, Hydro-Québec has become more than just a state-owned corporation. It is both a source of pride for the whole of Québec, and a genuine economic flagship at the head of a prosperous, innovative electrical industry based in Québec," said Jonatan Julien, minister of energy and natural resources in Québec. "Our government has made Québec's economic development a key focus and, for us, it is clear that Hydro-Québec will be called upon to play a crucial role, in particular in the transition to a new green economy."