Yesterday, the Regional Municipality of Durham, Works Department celebrated the official opening of the new Nonquon Water Pollution Control Plant (WPCP). The new facility will provide for future growth in Port Perry, while utilizing the existing lagoons to store peak flows until they can be treated by the new plant.
The new Nonquon WPCP has a rated annual average day flow of 5,900 cubic metres per day, compared to the previous lagoon-based treatment system which had a treatment capacity of 3,870 cubic metres per day. The new treatment facility had a total planning, design and construction cost of almost $30,000,000, and is designed to readily accommodate future development.
"The new Nonquon WPCP provides sufficient capacity to support the long-term goal of servicing the Port Perry urban area with municipal wastewater systems, including the employment area and the residential locations," said Susan Siopis, Commissioner of Works. "I'm pleased to celebrate the completion of this major project."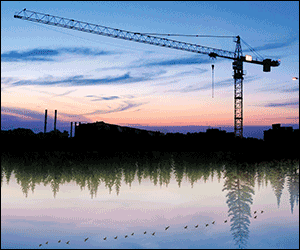 Since the site is adjacent to the Nonquon River Wetlands, environmental studies were conducted to ensure the habitat for birds and wildlife was maintained, including the replanting of butter-nut trees and the protection of migratory birds.
The new Nonquon WPCP utilizes a tertiary treatment process to treat the water prior to releasing it into the Nonquon River. The plant utilizes ultra-violet disinfection systems and continuous backwash deep bed filters to produce effluent that meets or betters the Ministry of the Environment and Climate Change standard.
The Region of Durham has 11 water pollution control plants, 52 sanitary sewage pumping stations and 2,122 kilometres of sanitary sewers. To learn more about the Region's sewage treatment, visit durham.ca.