Peterborough, ON – The Jackson/Townsend spill has been a challenging discovery of historic contamination in the area through the Bethune Street construction work, and the City is actively working on short-term cleanup and longer-term remediation.
On August 24, 2022, the Ministry of the Environment identified a fuel spill in Jackson Creek in the area of Townsend and Aylmer streets. Working with the Ministry of the Environment (MECP), the City immediately put in place environmental protection measures to prevent the spill from discharging into Little Lake, and retained an environmental consultant, Cambium, to investigate the source of the contamination as well as an environmental remediation specialist, GFL, to support immediate cleanup activities.
Multiple property owners in the area, including the City for its public transit operations facility, have retained environmental consultants related to known contaminations and are working with the MECP.
The investigation, cleanup and implementation of remediation is ongoing.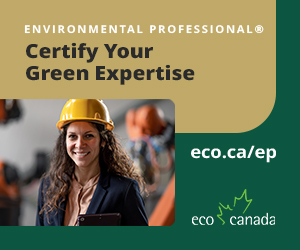 The environmental consultant retained by the City has created a Remedial Action Plan, including MECP comments, which has been reviewed, accepted, and overseen by MECP as the regulating body. The plan introduces a Geophysical Survey which was completed and discovered an unidentified tank containing limited free product. Although the tank was promptly removed, the City believes there are other sources of contamination now surfacing in Jackson Creek, pending the installation of a reactive barrier that is a more promising long-term solution. The Permeable Reactive Barrier (PRB) installation is also scheduled to begin next week.
With the recent weather, conditions in Jackson Creek have deteriorated. The City is communicating with the MECP, which as directed the City to retain a environmental remediation specialist full-time until conditions improve – GFL has deployed all the resources it has available as well as City resources.  In parallel, the City anticipates the contractor will be able to remove the temporary dam in place to support the construction activities and GFL will also support the additional skimming of free product available during the temporary dam removal.
The City continues to coordinate with multiple stakeholders, and expedite the completion of the construction activities while implementing the short-term cleanup as well as longer-term remediation activities.