The City of Ottawa received a perfect score on Drinking Water System inspections performed by the Ministry of the Environment for the review period of 2013-14. The inspections looked at all seven of the city's drinking water systems and involved up to 14 different aspects of operations, such as drinking water quality, water quality monitoring programs, and operator certification.
"Ask residents what they want from their city government, and safe, reliable drinking water is near the top of the list every time," said Jim Watson, mayor of Ottawa. "I'm pleased and proud of the results we've received. We have this great water supply thanks to the dedication and expertise of city staff."
Under Ottawa's Safe Water Drinking Act, an annual water system report is circulated to members of city council by March 31 of the following year. Councillors were pleased with the results.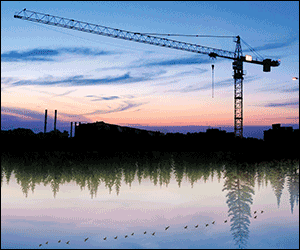 "Turning on the tap in Ottawa not only provides drinking water, but also peace of mind that our water is tested 100,000s of times per year to ensure its safety," said Coun. Maria McRae, who chairs the city's environment committee. "City council and staff are committed to providing a reliable supply of safe drinking water to Ottawa residents and to delivering excellent water services through responsiveness, accountability, and innovation."