Ontario NDP leader Andrea Horwath unveiled her party's election platform, Safer Province, Healthier Environment, last week which included a promise to develop a provincial water strategy.
"Andrea Horwath and the NDP will develop a Provincial Food and Water Strategy, to promote health through access to healthy food, put public access to drinking water first, and strengthen the resilience of Ontario's food systems. We believe water is a public trust, and an Ontario Water Strategy will prioritize planning for water needs now and for future generations based on the public interest and sustainable public access to water," the website stated.
Water Canada spoke Peter Tabuns, MPP for Toronto-Danforth and critic for Environment and Climate Change about the water dimensions of the platform.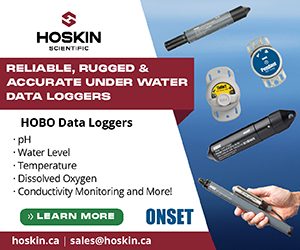 Tabuns said, "We have been on the receiving end of a variety of campaigns on water; obviously Nestlé; but earlier in the last decade, Site 41 as well. We deal with water issues in the Niagara Penninsula, working with the Conservation Authority—it's more "wetlands" than "potable water," but it is water nonetheless. It seems fairly clear to us that the mish-mash of programs and policies that the Liberals have in place don't actually systematically deal with the issues that our constituents are confronted with and we believe that what we need is a substantial and profound review of water: its use, its planning in this province, so that we can ensure that the public is not deprived of their needs of water, in particular, because of the demands of private sector water."
The NDP website singles out bottled water as one of its target industries, but Tabuns says that the new NDP Water Strategy would go much further than that.
"We are talking about broader assessment. Obviously, water bottling will fit within that, but we think that it will be a larger issue than that. There is a fight going on right now around the expansion of Dufferin Aggregate and the impact on water sources in that area for the Alliston aquifer. It is one of most pristine on the planet. We spent a lot of time fighting on behalf of the community against Site 41 and we don't see why that whole fight has to be relived with yet another threat to that source water. We went through the fight against the Mega Quarry. The existing Liberal legislation didn't shut that down."
"I sat on the committee that dealt with the [Clean Water Act, 2006] bill back in 2006 and we didn't feel at the time that it went far enough, that it was limited; that it needed to cover more of Ontario. But its also pretty clear that its application, we still have problems with private access to water, particularly in the Aberfoyle area, that doesn't seem to be addressed by the bill. We think that we need to take a new look so that we are not constantly in a position where we are playing catch-up."
When asked about the connection between agriculture and water risks, he said, "We are well aware that given what's going on with the climate, we are going to have a much drier environment in Ontario. Water will become more precious and planning to protect it will become more central to a drinking water strategy, but also a food strategy."
He added," If you look at climate change dynamics globally, dryland agriculture is going be increasingly reliant on irrigation. To say that, how much of that would be in Ontario, I can't tell you and I don't think that anyone can tell you. But to have that as a perspective that has to inform our strategy; yes, absolutely it will."
Asked about other intersections between climate and water in the NDP's climate policy, he said, "As you may be aware, not a lot has been done to address climate change adaptation in Ontario. There is no comprehensive program. There is no comprehensive investment. There are a patchwork of activities, some of which are further advanced than others. When our Environment Commissioners looked at adaptation in Ontario, what she has seen is an absence more than a presence, and that simply is nonsensical when it comes to protecting the people of Ontario, as well as the economy."
He added that "none or almost none" of the recommendations that came out of the provincial panel and report, Climate Ready: Adaptation Strategy and Action Plan 2011-2014, were acted upon. "We would go back to the work that has been done and identify those things that we needed to move upon more quickly; but we are going to have to go back to the science and say what does Ontario have in story in the next while."