Eddy Home has been selected to pilot its smart water technology, which provides real time information to home owners, in UPPlift: Toronto's first-ever Urban Pilot Program.
The program, launched earlier this year, focuses on bridging the gap between emergent smart city technologies and building and infrastructure operators seeking innovations to enhance the city's liveability.
"Through UPPlift: Toronto, we help resolve challenges in the built environment. Toronto's innovation community has an abundance of solutions to enhance the city's existing infrastructure," said Mikele Brack, CEO of Urban Living Futures and creator of UPPlift: Toronto. "Our winning innovators are now able to participate in the city's first living lab to deploy 'smart' and resource-efficient technologies to address those challenges."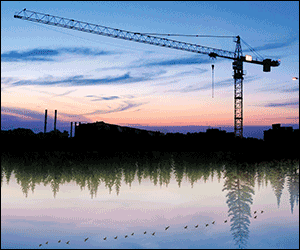 Eddy Home provides intelligent leak protection and water monitoring through smart products that are designed to protect, control, and conserve water. Installed directly on a home watermain, the IoT technology provides real-time readings of water consumption, leak detection, and remote water shutoff. When leaks are detected, the system automatically shuts off the flow of water to prevent damage. Eddy Home is also nominated for a Water's Next award taking place at this year's Canadian Water Summit.
The smart city innovations will be piloted in test-bed properties owned by QuadReal Property Group and the City of Toronto starting this month. The selected innovators will receive technology support, with expertise from Microsoft and Intel, and a Start-Up Program legal service package from Fasken. Qualifying solutions will also benefit from $25,000 from the IESO (Independent Electricity System Operator) to cover pilot costs.
"We are thrilled to see excellence in local innovation shine through in the UPPlift: Toronto program," said Michael Kolm, Chief Transformation Officer for the City of Toronto. "Toronto is looking forward to piloting ground-breaking new ideas and smart city solutions to drive improvements in the city's connectedness, efficiency and sustainability. These solutions have the potential to make city living easier and more inclusive.
More information about Eddy Home and UPPlift: Toronto are available on their respective websites.