The Ontario government is providing $30 million to help conservation organizations create and restore wetlands in priority areas across the province.
The new Wetlands Conservation Partner Program will focus on restoration projects in the Great Lakes watersheds and support municipalities with stormwater management.
In the first year of the five-year program, the province will partner with Ducks Unlimited Canada and will provide $6 million to support wetlands projects in the Lake Ontario and Lake Erie drainage basins. Ducks Unlimited has a suite of over 60 projects that are fully scoped and ready to be implemented immediately.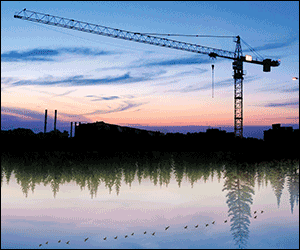 "We've been clear that Ontario can lead Canada's economic recovery while also protecting our environment, public health and safety—and this $30M program is just one example of that," said Steve Clark, minister of municipal affairs and housing. "The Wetlands Conservation Partner Program funding will build on our government's commitment to conserve and restore natural ecosystems, including our wetlands."
In years two through five, the Province will partner with additional conservation organizations and fund wetland creation and restoration projects in other Great Lakes watersheds and inland waterways. These projects will include using innovative approaches for wetland creation and restoration to support municipal stormwater management.
"This funding demonstrates a meaningful commitment to wetland conservation," said Lynette Mader, manager of provincial operations, Ontario, at Ducks Unlimited Canada. "It provides Ducks Unlimited Canada with an opportunity to restore natural infrastructure and contribute to green jobs and COVID-19 recovery at a scale we have never been able to achieve in Ontario."