An industry trade group Monday released a report recommending the creation of an Ontario Water Board (OWB) as a way of creating a sustainable financial architecture in the province.
"One of the key items we're calling for is a regulatory board in the water sector like the Ontario Energy Board," said Giovanni Cautillo, executive director of the Ontario Sewer & Watermain Construction Association (OSWCA). "Our population is growing. It's time we had an Ontario Water Board in this province."
The recommendation is included in a report tabled this week, Bringing Sustainability to Ontario's Water Systems, which has been issued on the 25th anniversary of a previous report, the so-called Fortin-Mitchell report, issued by the OSWCA in 1990.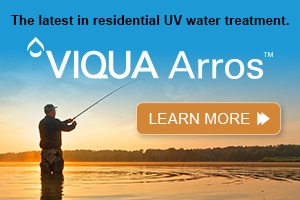 The latest report notes that one of the important recommendations in Fortin-Mitchell—extending metering to all Ontario homes—has been achieved, with metering now "nearly universal, having gone from 81 per cent in 1991 to 98 per cent by 2009" in the province. There is much more work to be done to create a truly sustainable water infrastructure funding process in Ontario according to the 2016 report.
The OSCWA report noted that transparency among municipal water plans has improved in the years since the O'Connor issued in the wake of Walkerton. Recommendation number 72 of that report required municipalities to issue asset plans. The creation of an OWB would go some way toward to true fulfillment of this important recommendation.
According to the report "most Ontario municipalities can claim that they are at or approaching full cost pricing," but they only do so by overlooking important factors including depreciation, upgrades to existing systems, expanded resilience features, and "even a range of opportunity costs." As a result there there is still a "considerable distance to travel" to achieve true full cost accounting according to the OSCWA.
A White Paper released with the report suggested the creation of an OWB would create the possibility for a stronger full cost accounting system, as the mandate of the OWB would be to "analyze and rule on municipal water service business plans and asset management plans," as well as to set municipal water rates to represent the true cost of providing water.
The report also suggested the creation of an OWB could eventually lead to a provincial-wide management system based around watersheds, a necessary improvement to the system according to Cautillo.
"We have to look at water on a regional and watershed basis. Having a water regulatory body at the provincial level would allow a coordinated approach to infrastructure. You need to have a plan. You can't have one municipality working against another. We need planned maintenance […] We've made progress on water, but we need to do more."
The other key recommendation in the report is the inclusion of a dedicated line item in the Ontario budget that consolidates water sector revenues into a single category. Creating a budget entry that seperates funds for water-related projects represents another important step toward proper full recovery pricing according to Cautillo. "We need to know that funds from water bills are directed back into water systems rather than being diverted into other government programs. We need this as a line item in the Ontario budget," said Cautillo. "A line item is the easiest fix."
The OSWCA represents over 700 companies and up to 10,000 employees during the peak of construction season. Members of the group spent the day in meetings with MPPs. Later on a reception featured a speech from a Liberal minister who talked about the new infrastructure spending announced by the government, drawing a strong round of applause from the crowd. The Conservative shadow minister for infrastructure, Monte McNaughton, mentioned a report on tests conducted in Toronto that suggests 13 per cent of the city's water could be contaminated with lead. "Canadians think it's just on television, or in Flint, but it's here," said McNaughton in a follow-up conversation. "I'll be talking about that in the months to come. You can bet on that."
The full text of the report can be found here: http://bit.ly/27rK6kL
Jeff Sanford is a freelance journalist in Toronto.