Alfred, ON – Ontario is proposing to designate the Alfred Bog as a new non-operating provincial park, ensuring the long-term protection and health of local wildlife of this unique and scientifically important area, while continuing to provide recreational opportunities for the public, including walking on the Bog Walk Trail, hunting and birdwatching.
"Ontario has unveiled an ambitious proposal to protect the largest peat bog in southern Ontario. This will conserve Ontario's unique wildlife and drive tourism and economic growth for the residents of Alfred," said David Piccini, Minister of the Environment, Conservation and Parks. "This announcement is another meaningful step in building stronger communities by expanding recreational opportunities and protecting a provincially significant wetland for future generations."
Located 70 kilometres east of Ottawa, the Alfred Bog is the largest of only three domed peat bogs remaining in the southern half of Ontario. The bog habitat supports many important and sensitive animal and plant species, meeting the province's criteria to become part of Ontario's protected areas system.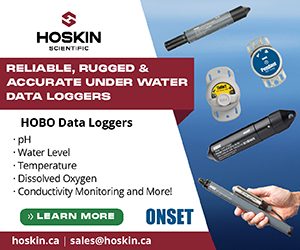 "Good stewardship starts in our own backyards," said Graydon Smith, Minister of Natural Resources and Forestry. "The creation of this non-operating provincial park would provide important outdoor recreation and tourism opportunities for the area, while also protecting Ontario's rich biodiversity so that all may enjoy it for years to come."
The Alfred Bog is more than 3,000 hectares, nearly twice the size of Sandbanks Provincial Park. The bog is accessible by a 273-metre-long boardwalk, known as the Bog Walk Trail, that allows visitors to experience the beauty of the area without harming its sensitive ecosystem.
"The Nature Conservancy of Canada (NCC) supports Ontario's initiative to designate lands in the Alfred Bog as a new non-operating provincial park," said Mike Hendren, Regional Vice President, Nature Conservancy of Canada – Ontario Region. "The provincial park designation will build on nearly 40 years of conservation efforts by NCC and partners in the region to ensure that this unique wetland habitat is protected and cared for over the long-term. In the face of rapid biodiversity loss and climate change, nature is our ally. There is no solution to either without nature conservation. At NCC, we believe when nature thrives, we all thrive."
Over the coming months, the province will gather input and feedback on the proposal.
Quick Facts
The Alfred Bog is the largest bog of its kind in southern Ontario, and is more than 3,000 hectares, which is the equivalent to about 7,500 football fields or 4,200 soccer fields.
The Alfred Bog is also home to provincially and regionally rare animal species, including insects, provincially and regionally rare birds and reptiles.
In addition, there are a significant portion of incredibly rare species, including at least nine provincially rare plant species and other species more common in boreal ecosystems.
As announced in the 2022 Ontario Budget: Ontario's Plan to Build, Ontario is also committed to creating the first new operating provincial park in 40 years.
Ontario manages and protects 340 provincial parks (115 operating parks and 225 non-operating parks) and 295 conservation reserves, totalling 9.2 million hectares or over eight per cent of the province's land base.
The last non-operating provincial park that was created was Brockville Long Swamp Fen Provincial Park in 2017.