Oakville, Ontario's Algonquin Power & Utilities Corp. (APUC) has entered into an agreement to create a joint venture (AAGES) with Seville, Spain-based Abengoa, S.A. (Abengoa) to identify, develop, and construct clean energy and water infrastructure assets with a global focus.
Concurrently with the creation of the AAGES joint venture, APUC has entered into a definitive agreement to purchase from Abengoa a 25 per cent equity interest in Atlantica Yield plc (Atlantica) for a total purchase price of US $608 million. The transaction is expected to close in the first quarter of 2018, subject to regulatory approvals and other closing conditions.
"The formation of the AAGES joint venture with Abengoa and our investment in Atlantica are important first steps of Algonquin's strategy to enter markets outside of Canada and the United States," said Ian Robertson, chief executive officer of APUC.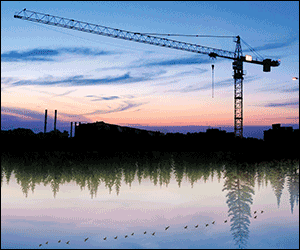 Atlantica owns and operates a geographically diverse, long-term contracted portfolio of 21 facilities representing 1.7 GW of power generating capacity, 1,770 kilometers of electric transmission lines, and two desalination plants in selected global markets, including North America, South America, Europe, and Africa. The projects expected to be undertaken by AAGES under a new right of first offer agreement represent an important source of future growth for Atlantica.
The AAGES joint venture with Abengoa represents a new clean energy and water infrastructure development platform and offers a balanced approach to global expansion for APUC. Through its investment in Atlantica and the AAGES joint venture, APUC will gain exposure to solutions that address the global need for water desalination.
Raymond James Ltd. acted as lead financial advisor and Scotia Capital also acted as financial advisor to APUC. Husch Blackwell and Pinsent Masons acted as legal advisors to APUC.
Liberty Utilities, a division of APUC, provides water, electricity, and gas utility services to communities across the United States, with 26 water distribution and wastewater operations providing over 182,500 customer connections.