Maxxam Analytics International Corporation has announced that it has entered into a definitive acquisition agreement with OCPI MA Holdings Inc., an acquisition vehicle majority-owned by OMERS Administration Corporation and OMERS Capital Partners — the entity responsible for OMERS' private equity investments.
John Martin, chairman of Maxxam's board of directors, said, "The acquisition of Maxxam by OMERS provides a good outcome for shareholders that fully reflects both the company's current performance and its potential, while keeping Maxxam Canadian-owned."
Paul G. Renaud, president and CEO of OMERS Capital Partners said: "Maxxam is a great addition to our private equity portfolio. Not only is Maxxam a successful company in its own right, but its leadership in the growing, high-profile environmental, petroleum, food safety and DNA analytical services markets is a strategically important component to our investment portfolio. We are looking forward to working with management to continue to build on the success the company has realized to date."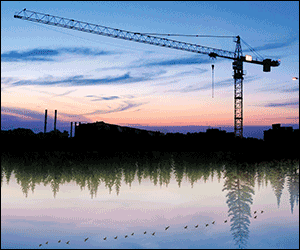 In addition to being the largest privately owned analytical laboratory network in Canada, Maxxam is also the second largest in North America for environmental laboratory services. Maxxam handles more than 1.5 million samples annually, on which it conducts more than 8 million tests and records more than 24 million parameters. Maxxam maintains 30 laboratory and service centre locations throughout Canada, totaling approximately 500,000 square feet of laboratory space. Each of Maxxam's operating facilities undergoes rigorous internal and independent assessments to maintain compliance with accreditation, client and regulatory requirements. Maxxam has approximately 1,500 employees, the majority of whom hold technical degrees.
OMERS' offer was unanimously endorsed by Maxxam's board of directors and is subject to shareholder approval and customary commercial closing conditions. The transaction is expected to close August 29, 2008.