The Ontario Clean Water Agency (OCWA) and the Clean Water Foundation launched the A Prescription for Clean Water campaign on April 12 during the Green Living Show at the Direct Energy Centre in Toronto. The project aims to encourage Ontarians to return their unused or unwanted pharmaceuticals to local pharmacies rather than engaging in dangerous disposal methods.
Because a large portion of the population is unaware of proper procedure for disposing of prescription medication, drugs will often get flushed down toilets or thrown out with everyday trash. This often leads to the pharmaceuticals ending up in the local environment.
"We've been finding small amounts of pharmaceuticals in our environment for quite a while," says Clean Water Foundation president Christopher Hilkene. "Drugs get flushed down the toilet or end up in a landfill, where they can end up back in the water system or the soil. A Prescription for Clean Water will raise awareness of this problem, and of the solution."
As Hilkene explains, this has been an ongoing issue. "Almost since our organization's inception, we've been getting frequent public inquiries about proper disposal methods for pharmaceuticals," he explains. "There are government regulations stipulating that pharmaceutical companies must take back medication through pharmacies, so that they can be disposed of properly. But most Ontarians don't know this."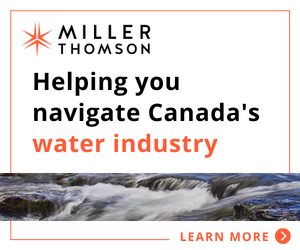 A Prescription for Clean Water will focus on raising awareness of proper disposal methods and take-back programs. The campaign also has the support of the Partnership for a Drug-Free Canada, which is already a strong advocate of such programs.
"This is an issue that is everybody's responsibility," says Hilkene. "The government should be congratulated for putting regulations in place. Now it's everybody's responsibility to spread awareness of the issue. We're perfectly placed to do that, so it's what we're trying to do."