NuVista Energy Ltd. is responding to a produced salt water leak on a pipeline in northwest Alberta, 70 kilometres south of Grande Prairie.
On the morning of September 9, operations staff at the facility identified a possible leak based on the company's pipeline leak monitoring and detection system. The pipeline, which runs from NuVista's gas facility in the Bilbo field to a nearby water disposal well, was immediately shut down and NuVista activated its Emergency Response Plan. The leak is located where the pipeline runs underground near the centre of the facility.
"Our top priority is to ensure the safety of people, protection of the environment, and fish and wildlife," said Jonathan Wright, president and chief executive officer of NuVista Energy Ltd. "We will ensure a full and proper cleanup and will investigate to ensure learnings and to avoid any recurrence."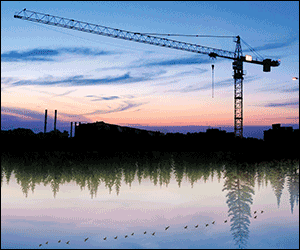 NuVista has engaged Alberta-based North Shore Environmental Consultants Inc. to provide technical support for spill response, remediation, and environmental assessment activities.
Initial information suggests a release volume of approximately 500m3. This produced water primarily came to surface at the facility and a portion of it mixed with rainwater and migrated offsite along a ditch and low-lying area north of the facility.
Preliminary results suggest the spill has covered portions of an area approximately 400 metres by 600 metres. Personnel and equipment are now working to skim off any contaminated fluid for safe offsite disposal.
NuVista Energy is cooperating with the Alberta Energy Regulator (AER) and local stakeholders. While the cause of the leak has not yet been determined, the company has initiated an investigation to determine the cause.