Liberal MLA for Dartmouth East and environment critic Andrew Younger has released a statement condemning the importation of hydraulic fracking wastewater and its integration into municipal sewage systems in Nova Scotia, as well as the provincial NDP's stance on hydraulic fracking in general. In the August 16 statement, he expressed concern over the situation in Colchester County, where fracking wastewater is filtered and integrated into the local treatment system.
"I, along with a number of communities in Nova Scotia, have continually expressed deep concerns about the importation and filtration of fracking wastewater in our province," he said. "But, the NDP seems to believe it is perfectly reasonable to expose the public, environment, and our drinking water to potentially hazardous substances."
No results from tests investigating contamination levels after the removal of fracking wastewater have been released by the provincial government yet, a move that Younger suggests amounts to valuing "the interests of corporations over the interests of Nova Scotians."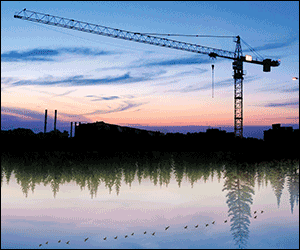 Additionally, Younger writes that a moratorium on fracking to access hydrocarbons should continue to be imposed until more research on the process' environmental impact is available.
"Until we can definitively determine that fracking will not harm our resources, our environment, or the general public in any way, the extraction procedure should be prohibited," he said.