A new 10-year water supply and service agreement for the Town of Dalhousie, New Brunswick has been reached with the provincial government.
Post-Secondary Education, Training and Labour Minister Donald Arseneault, who is also minister responsible for the Regional Development Corporation said, "This new agreement ensures the residents of Dalhousie have a reliable and stable water supply for years to come."
The agreement contains an option to renew for a further period of five years. It ensures the town has access to and use of water from the Charlo River watershed for the purpose of supplying potable water to its residents and sufficient water to operate the town's water treatment plant.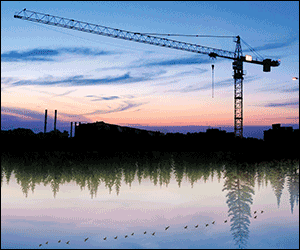 A service agreement has also been reached between the parties which sees the Town of Dalhousie provide some operational and maintenance services.
Mayor Normand Pelletier said, "The Town of Dalhousie is pleased that the agreement with the provincial government will secure water for the residents and for the operation of the water treatment plant,"
In 2009, the Regional Development Corporation acquired the Charlo Dam and a 14-kilometre water pipeline from Abitibi Bowater.