The federal government's Small Communities Fund – part of the Provincial-Territorial Infrastructure Component of the New Building Canada Fund – provides funding for priority public infrastructure projects that deliver on local needs. The fund has allowed Ottawa to support water focused projects in small communities across Canada, and on May 21, three New Brunswick towns became the most recent to beneficiaries.
The Town of Dalhousie received $295,576 towards storm sewer upgrades. The project is phase two of a three phase initiative to separate the combined storm and sanitary sewer systems along Brunswick Street. This work will decrease the flow of stormwater into the sanitary sewer system, thus reducing the burden on the local wastewater treatment plant.
In the Rural Community of Saint-André, the federal government has contributed $427,630 towards the installation of a new 1,820-cubic-metre water reservoir that will ensure residents have reliable access to high-quality drinking water and that the town has the capacity to protect against fires and other emergencies.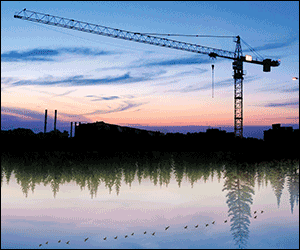 Finally, the Prince William Street water system renewal project in St. Stephen has received $929,437 in federal funding towards the total cost of roughly $2.8 million. The project involves renewing the sanitary and stormwater system along more than a kilometre of Prince William Street. The creation of separate sanitary sewer and stormwater lines will decrease the flow of stormwater into the sanitary sewer system and – much like in Dalhousie – reduce the burden on the wastewater treatment plant.