The provincial government announced on December 13 that it is protecting an additional 277,900 hectares of Crown land to reach its goal of protecting 10 per cent of the province's land and freshwater.
This is the largest ever single expansion of protected areas in the province.
"In 2020, we committed to more than doubling New Brunswick's protected natural areas," said Natural Resources and Energy Development Minister Mike Holland. "I am thrilled to announce that we have achieved that significant goal. These protected lands include every region of our province, including important river systems, habitats and forests."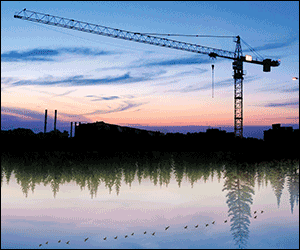 Earlier this year, the government announced the first 100,000 hectares of Crown land to be protected under the Nature Legacy initiative.
"New Brunswick is home to more than 13,000 species so creating a network of connected protected areas is one of the most important things we can do to sustain our native biodiversity," said Holland. "By protecting this land, we are taking steps to ensure our landscape is resilient to climate change, and we are helping to ensure that future generations will be able to experience the beautiful natural areas that we have today."
Protected areas are lands and waters set aside to allow them to exist with minimal human interference. These areas provide important habitat to conserve the province's biodiversity.
While people can continue to enjoy activities like hiking, camping, fishing and hunting within an established protected area, industrial activities such as timber harvesting, mining, quarrying and land development are restricted.
"As world leaders currently gather for NatureCOP in Montreal to find solutions for the growing crisis of nature loss, today's announcement is a significant step for the recovery of threatened, at-risk and endangered songbirds, wildflowers, trees and wildlife here at home," said Stephanie Merrill, CEO of the Nature Trust of New Brunswick. "New Brunswickers demanded that conservation be a priority in New Brunswick and made this happen by nominating their favourite wetlands, rivers, forests, coasts and islands. This is an historic achievement, and 10 per cent of our province's beautiful and diverse natural landscape is now protected for future generations. We look forward to setting and working towards a new and even more ambitious nature protection goal by 2024."
"Today's announcement is an important milestone," said Donald McAlpine, head of the natural history department at the New Brunswick Museum and co-ordinator for BiotaNB, a biological inventory program focused on protected natural areas. "Our work in protected natural areas has revealed that nearly a quarter of the species recorded are new for the province, including species new to science. This is a testament to how little we know about the life forms around us. In the face of climate change, biodiversity equals resilience, so each protected natural area is vital. While 10 per cent of natural areas protected is a goal worth celebrating, we cannot rest on our laurels. We need to set our sights on the international target of 30 per cent of lands and oceans protected by 2030."
Funding for this initiative comes from a four-year agreement between the provincial government and Environment and Climate Change Canada under the Canada Nature Fund. A partnership of leading conservation organizations including the Nature Conservancy of Canada, the Nature Trust of New Brunswick, the Canadian Parks and Wilderness Society, the World Wildlife Fund, Nature NB, Ducks Unlimited, and the Fundy Biosphere Reserve contributed to the initiative's success.
The government launched the New Brunswick Nature Legacy Information Hub in November 2020. The site allowed residents to nominate specific areas for protection and share information on areas under consideration. The hub provides a map of New Brunswick's protected areas and detailed information about the process used to identify them.
More than 1,000 submissions and 800 comments were received. All the feedback was reviewed and considered in the decision-making process and 76 per cent of the area that has received protection can be linked to a nomination originating from scientists, conservation stakeholders, First Nations, land managers, local community groups, or members of the public.
"Biodiversity conservation and identifying nature-based solutions to climate change will continue to be a priority," said Holland. "The government will consider future opportunities and has committed to setting a new protected areas target by 2024, as part of the recently renewed Climate Change Action Plan."