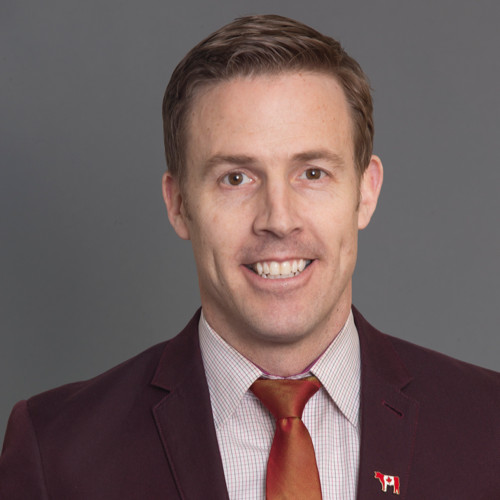 The Nature Conservancy of Canada (NCC) has announced that Tom Lynch-Staunton is joining the organization as its new regional vice president.
"As someone who has both worked in and enjoys the outdoors, I have a strong passion for conservation and stewardship of our natural areas," said Lynch-Staunton. "As a former rancher, there is a lot of pride in seeing a healthy and functioning ecosystem with abundant biodiversity as a result of the care of the land we provided. I hope to build upon the great work Bob has accomplished, and I am very excited to be once again working with a great team in conservation."
Lynch-Staunton joins NCC after holding senior roles with the Canadian Cattlemen's Association, and most recently, with Alberta Beef Producers and as head of government relations and policy. Lynch-Staunton has been a mentor in the Cattlemen's Young Leaders program and has sat on various councils and advisory boards, including the Edmonton Food Council and the Canadian Roundtable for Sustainable Beef, where he chaired the National Beef Sustainability Assessment and Science Advisory Committees.
Beyond collaborating with Alberta's ranching community and levels of government, Lynch-Staunton has a passion for the outdoors. He shares NCC's concern about the loss of native grasslands, which are one of the world's most endangered ecosystems. He relates to it on a personal level having co-managed a fourth-generation cattle operation in Alberta's foothills.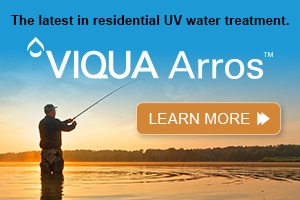 Lynch-Staunton will help advance some high-profile projects in the province, such as the completion of the Jim Prentice Wildlife Corridor. This series of conservation lands will connect one of the last internationally significant wildlife corridors in the Crowsnest Pass. Another major initiative is the Keep the Beaver Hills Wild campaign, aimed at expanding and connecting protected spaces in Alberta's Beaver Hills Biosphere Reserve.
Lynch-Staunton takes over the role from Bob Demulder, a major presence and advocate for nature conservation in Alberta, who is retiring on September 30, 2020.
"I am very proud of the significant conservation work the Nature Conservancy of Canada has been able to achieve over the past decade through collaborative partnerships and the hard work of NCC's dedicated staff," said Demulder. "Much work remains, and I am confident in my successor, Tom, to bring new ideas and energy to the important work that NCC undertakes."
Bob Demulder led NCC's work in Alberta for more than 13 years and oversaw many significant conservation projects. They include the more than 12,300-hectare (30,000-acre) Waldron Ranch, the largest conservation easement in Canadian history with a cooperative of 70 ranchers. Under his leadership, NCC also facilitated a partnership between the Tallcree Tribal Government, the governments of Alberta and Canada, and Syncrude Canada to help set aside 67,000-square-kilometres of conserved boreal forest that became Birch River Wildland Provincial Park.
"During his time as RVP for NCC Alberta, Bob Demulder's humble and straight-forward approach to conservation brought together different perspectives and helped find creative solutions," said Julia Palmer, board member of the Nature Conservancy of Canada in the Alberta Region. "He made everyone feel invested in helping protect Alberta's natural grandeur and its unique landscapes."
Another highlight was the campaign to save Bunchberry Meadows, a 260-hectare (640-acre) site just minutes from Edmonton. Bunchberry Meadows is NCC's closest conservation area to a major urban centre in the province. With year-round access, it provides the public with an invaluable opportunity to connect with nature. This fundraising campaign saw the organization raise $13-million to protect this natural space, which is now owned in partnership with the Edmonton & Area Land Trust.
Demulder is proud to have worked with people and communities across Alberta to accomplish major conservation projects, large and small, local and international in scope, totaling 200,600-hectares (459,700-acres).