Bioretention is the process in which contaminants and sedimentation are removed from stormwater runoff using grass buffer strips, sand beds, ponding areas, organic layers, plants, or other media. A new national standard for the construction of bioretention systems in Canada has been posted for public review by the CSA Group, a global provider of testing, inspection, and certification services for products in Canada and the U.S.
This standard covers requirements and guidance regarding the construction of bioretention systems intended for the protection of downstream and surrounding water quality and for flood mitigation. Key areas covered include roles and responsibilities, materials and materials handling, erosion and sediment control, installation considerations, sequencing, and landscape considerations.
W201 Construction of Bioretention Systems is the first national standard of its kind in Canada and is posted on the CSA website for a 60-day period ending on April 23, 2018.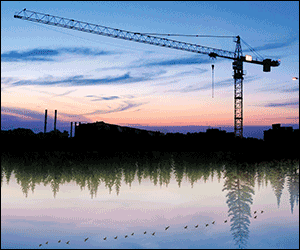 Important notes:
All comments must be formally submitted through the CSA Draft Review site by midnight Eastern time on the closing date.
Comments will not be accepted through other formats (e.g., emails, comment sheets) or after the public review closing date.
Anyone wishing to submit comments must register for a free account on the CSA Draft Review site.
Although editorial comments are welcome, please do not submit comments about spacing or formatting, as this will get a comprehensive review once the document is updated in CSA's publishing software after public review.
The CSA website noted that a Standard for Design of Bioretention will available for Public Review later in March.
For any questions please contact:
Lynn Barber
Project Manager, Natural
Resources
CSA Group
T 416 747 2320
[email protected]