Montreal-based Ovivo—a global provider of water and wastewater treatment equipment, technology, and systems—has announced the acquisition of the businesses of Alar Engineering Corporation, Alar Chemical Sales Inc., and Alar Leasing Inc. (together referred as "ALAR").
"We are very excited to welcome the ALAR team to the Ovivo family," said Marc Barbeau, president and chief executive officer of Ovivo. "ALAR is a company with a long entrepreneurial history that fits well with Ovivo's culture."
"One of our key long-term objectives is to develop a strong presence in targeted industrial water and wastewater markets in North America and ALAR is a great addition towards this strategic goal," added Barbeau. "We will significantly benefit from ALAR's strong positioning, products, and reputation in several industrial niches. We will provide ALAR with access to the necessary resources, technologies, and expertise in order to accelerate its growth and fulfill its full potential as part of Ovivo."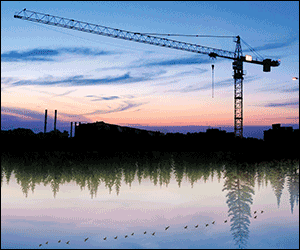 Based in Mokena, Illinois, ALAR is a direct manufacturer of wastewater treatment systems and a provider of pre-treatment and filter aid chemical products. It also offers parts, services, and leasing of equipment to its clients.
According to the announcement by Ovivo, ALAR has thousands of installations worldwide and serves a diversified and well-established customer base. It focuses mainly on applications for industrial niche markets, such as food and beverage, metal, concrete, paint & coatings, flexo ink, and fat and grease.
"ALAR's product line of dewatering equipment for industrial applications are very complementary to Ovivo's current offering and have great potential to flourish under the Ovivo umbrella," said Hiren Trivedi, senior vice president of Ovivo USA. "We are also delighted to add a chemical offering to our business and extend our service network with a Central US presence near Chicago."
As part of Ovivo, ALAR will operate under the name Alar Water Treatment. Steve Gorski, ALAR's current national sales manager, will lead this business unit as general manager.
"Ovivo's approach was a unique opportunity for my brother Jeff, my sister Vickey, and I to transfer the company we contributed in building over the past 35 years to a strategic owner who will sustain ALAR's legacy and support its growth plans for decades to come," said Paula Jackfert, former chief executive officer and shareholder of ALAR.
Header Image Credit: Ovivo Inc.